Posted by Anna on Apr 28th 2022
Owls are a Macrame standard. STANDARD. They are something easily recognizable in the Mac community. So why is the owl such a staple? And how do you feel about them?
Right now, as I type, I have a 3 foot, all jute rope owl with a corn cob pipe sticking out of its mouth. A leftover from another age. There's a great online article about the history of Macrame, an artform that has been around for centuries.
"The Moors introduced macramé to Spain in the 15th century. Macramé eventually made its way to France, Italy and England. Even Queen Mary II taught her ladies-in-waiting the skill. The Victorian Era saw another surge in the art form as a popular hobby for women and macramé details decorated nearly everything."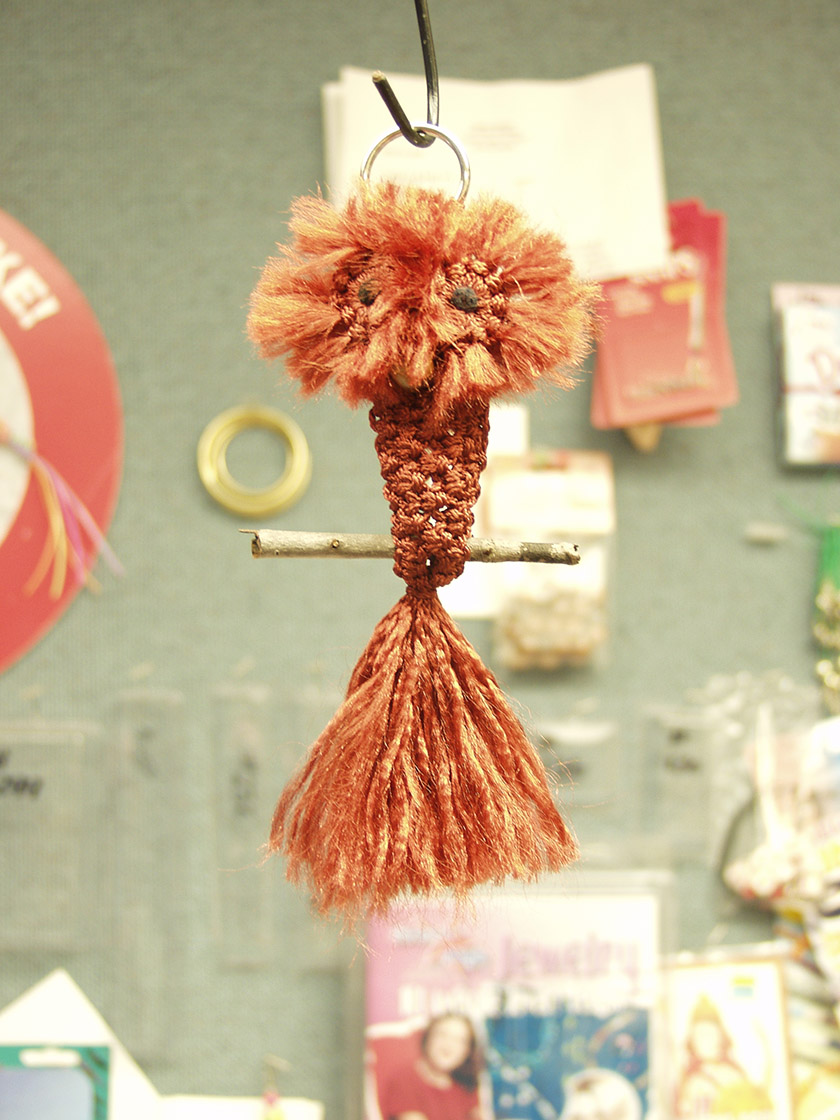 Owls are great! Just in general, as an animal!
Anything that can turn its head completely around should probably scare me, but I think it's kind of cool. As a mother, I've thought how helpful that would be!
Hunker has another great article about owls and the history of the Macrame owl!
Check this out:
"The biggest macrame trend of the era was, well, a total hoot. The history of the macrame owl, one of the craft's more ubiquitous and ridiculous representations, is a bit mysterious. Owls were a popular theme in '70s home decor, and the trend may be linked to the U.S. Forest Service's decision, in 1971, to name Woodsy Owl as their mascot. The character wore a Robin Hood-esque green cap with a red feather and encouraged people to "Give a hoot, don't pollute!" Owls are also considered mystical creatures in many cultures, symbolizing wisdom and delivering good luck; they are among the most powerful animals in Feng Shui, the ancient Chinese practice that claims to use energy forces to create harmony between humans and their environments. Feng Shui became super marketable in the U.S. after President Richard Nixon's famous trip to China in 1972, and it was ripe material for the growing New Age movement. There's no actual data to support this, but it seems like a safe bet that a Venn diagram of New Age Feng Shui enthusiasts, Woodsy Owl conservationists, and artsy-fartsy macrameers would have a good amount of overlap."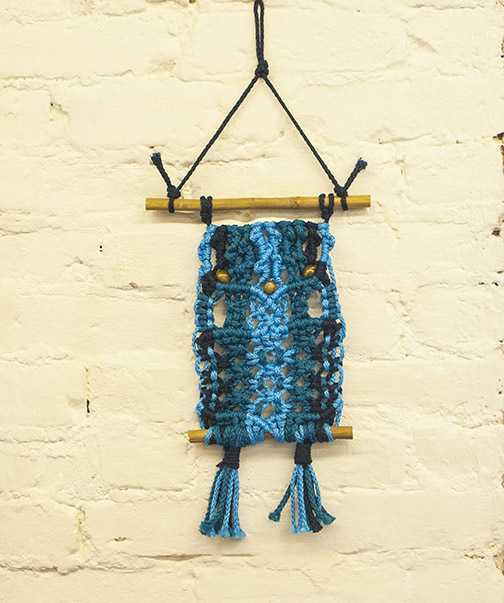 Hang one in your own home or make and amazing gift for friends and family. Did they just bought a new home, need a little luck or are maybe having a bad day? What a great way to share with the people you love than something that has such a great history and comes from your heart? And we have a few kits with owls but finding a tutorial on You Tube is easy and we have the cords to make them happen.
We have small ones and big ones and plain colored and bright colored owls. Whatever your taste, we have!
And they really do make a room feel welcoming. Who doesn't love that face?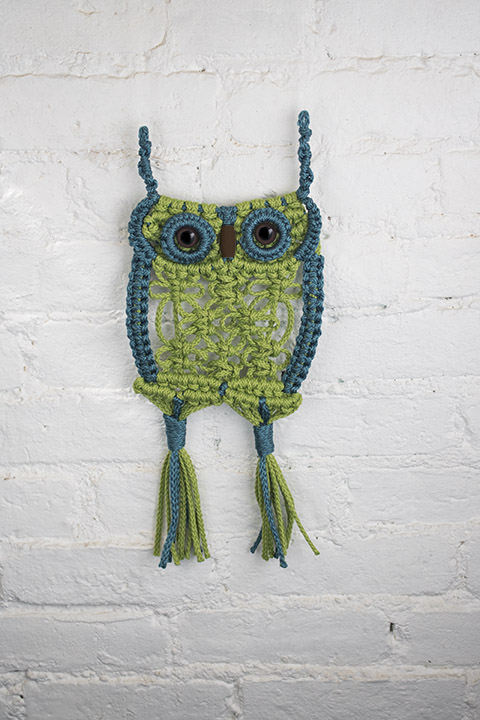 Shop our macrame owls and share the history with your family. Bring the story of the macrame owl to everyone you know, in an un-ironic way and gain a fun hobby at the same time.
For the record, I AM old enough to remember Woodsy, and I'm not sure how I feel about that