Posted by Anna on Feb 19th 2021
Ah, February. A quiet month, short in length but mighty in content. The only month with a floating day: every four a Leap Day! Valentine's Day, Usually Mardi Gras and the start of Lent. Winter is getting a stare down from Spring as it waits at the threshold of March. There's so many magical things about February, what a perfect month to celebrate the African Americans in this country? The history makers, the stories and all the wonderful things we've gained from an entire race of people.
I love Black History month. The fascinating lives of the men and women who fought against the wheels of injustice. The music, the authors, the actors, the athletes who broke boundaries, the civil rights leaders who will forever be known for their courage. Well, I love history. The point of learning History in school is so we can learn from it, remember it so as not to repeat it. In today's world it is becoming obvious to us that there are many stories we've yet to hear and sometimes we forget to listen. There are so many great leaders in the Black Community who have gone unnoticed. We can do our part to change that!
One thing we can do is shop and support black owned businesses. I know a few owners myself, personally, and I'm quite honored to support them and to encourage others to check them out. Take a look in any of the major retailers right now, on Facebook and Instagram and you'll find those businesses. I encourage you to read their stories, to find out more about the people who own them. Go to their websites and see their products. It's interesting the things we find when we actually look.
HAPPY BLACK HISTORY everyone. When we weave our macrame projects tightly, they are always stronger. Weave tightly my friends!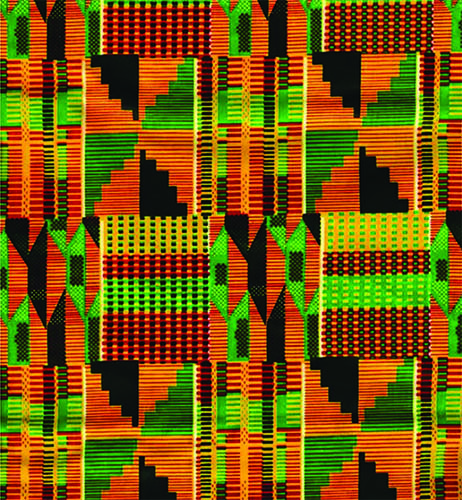 Ethnic Cotton Fabric African Kente Print from Joanns