Posted by Anna on Jul 30th 2021
SO,trust circle here: I don't crochet. I know, I know....I'm sorry. I can knot though. Macrame isn't so far removed from crochet that I don't think I can do it, and I can knit a pretty straight and neat scarf. Crochet sounds like an older ladies craft doesn't it? My grandmother was still doing it at 95! I mean, I get it. However, if this is what you believe, you would be mistaken.
So I challenge you. Go on Instagram and Pinterest and look for Crochet. There's page after page of crochet crafts. One of our Pepperell friends, The Neon Tea Party, offers classes in crochet using great modern colors for uses in super cool crafts. You can learn to how to make a granny square, it's so great!!!!
Trust me, It's a thing....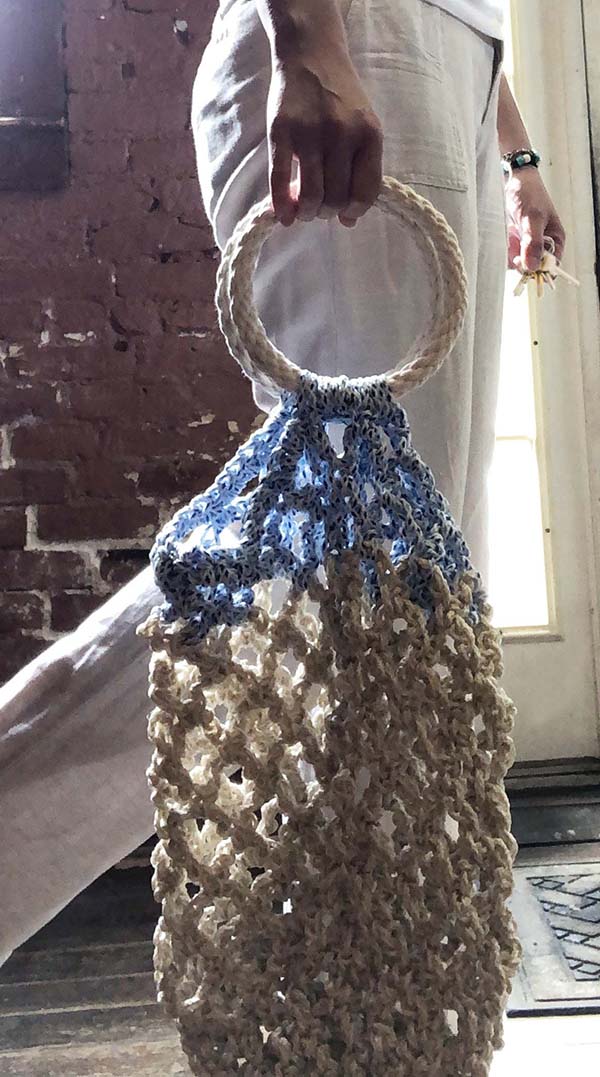 I have been assured by many of our customers that our cord is perfect for crocheting with. How? I don't know, I don't crochet. BUT, I have the proof. We have a couple of really great market bags, crocheted with love from our local friend Joan. Perfect for the Beach. Great at a Farmers Market. Are you kidding? Carry your own crochet supplies in your crocheted bag!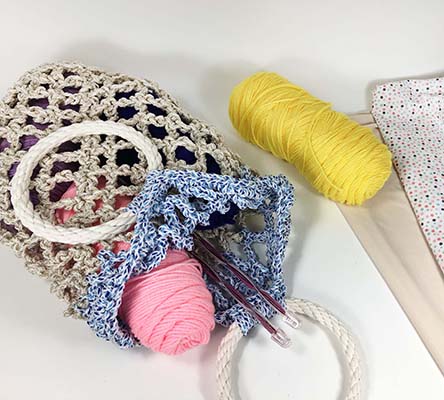 Stylish and when people ask, "Cool bag, did you make it?" Your answer can be, YES!!
Or you're like me and you just buy it from someone.
Either way, win win!