Plaited Parachute Cord Necklace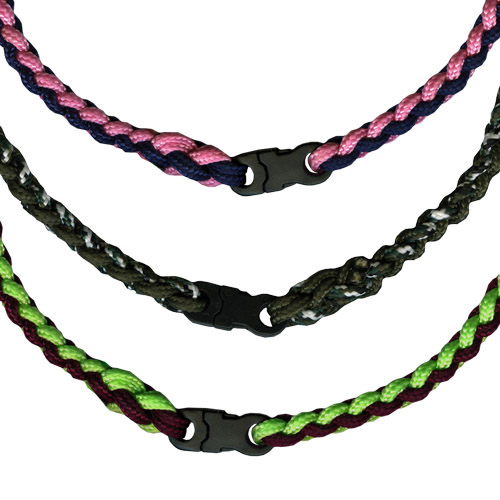 Instructions for the Four-Strand Round Braided Necklace are made using 325 Parachute Cord and a specialty Jewelry Buckle. Instructions teach you how to make the Round 4-Strand Braid.
Items needed for each necklace in this pattern:
- Two 5-foot lengths of 325 Parachute Cord
- One Jewelry Buckle (PCBUCK10D)
- One paperclip or an EZ Beader
- Clear-dry craft glue or a lighter (for cord melting/fusing)
- Scissors
Directions: Coming soon! In the meantime, directions can be downloaded from here.
There are no products listed under this category.