Paracord Square Knot Bracelet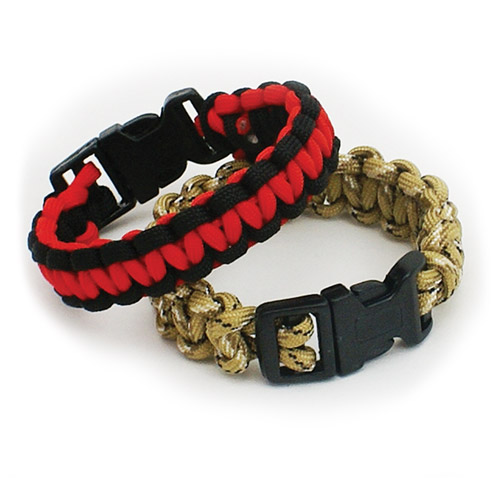 Instructions for Parachute Cord bracelets using the Square Knot (a.k.a. the Cobra Stitch). Makes both a single-color or duo-tone bracelet. Use with any Parachute Cord thickness for a slightly different look.

Materials required to make the bracelet as instructed:
- Two 4 Foot lengths of 550 Parachute Cord
- One 12mm or 15mm plastic buckle
- Scissors
- Lighter (for cord fusing/melting) or clear-drying glue
The directions can be downloaded from here.

There are no products listed under this category.