Monkey Fist Ornament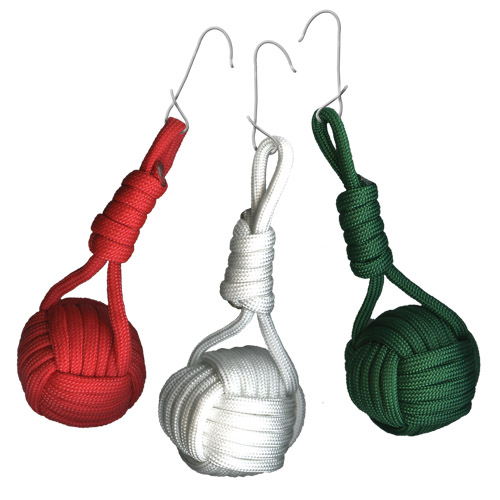 Turn a Monkey's Fist into an ornament! This instruction sheets contain the finishing instructions for turning an ordinary key ring decoration, to a hanging tree embellishment.
Materials required to make an ornament:
- About 6-7 Feet of 550 Parachute Cord
- 1 Monkey Fist core
- 1 Monkey Fist Guide (recommended for Monkey Fist Knotting beginners)
- Ornament hangers (wire or plastic will work)
- Scissors
Directions: Coming soon. For now, the instructions can be downloaded here.
There are no products listed under this category.