Mini Christmas Tree Ornaments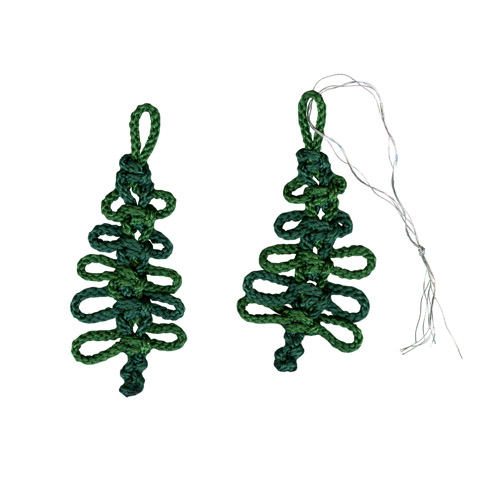 Decorating for Christmas? We have a mini DIY which you can use as gift tags or hang them from festive tree branches.
Needed to complete this project:
- Two 18 inch pieces of Amy Craft Cord: 18" of Amy Kelly 18" of Amy Forest)
- Scissors
- Lighter (or glue for finishing).
Finished project is about 3" tall.
Knots required: Square Knot, Square Knot Picot, and Alternate Half Knots.
There are no products listed under this category.