Striped Belt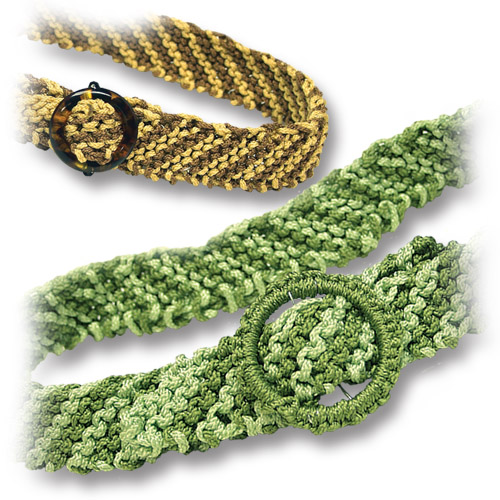 Simple but cute! Customize your stripes to match any outfit.
Finished length is about 36 inches (about a ladies size small-medium). For a longer belt additional cording will be required.
Items required to complete this project (cordage is approximate):
Two 25 yards of 2mm Amy cord in contrasting colors (shown above in Tan & Brown, and Cactus & Meadow)

1 belt buckle closure, or one 2 inch brass ring with a length of wire across the diameter

1 pair of size 7 Knitting Needles

Lighter (optional)
Instructions for this project are coming soon. The pattern is available here for free download.
There are no products listed under this category.