Evening Purse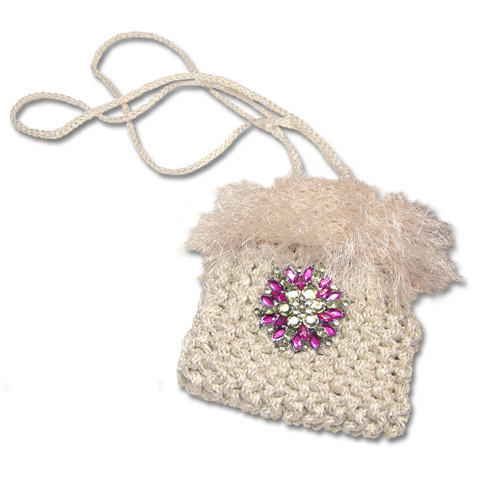 Finished piece measures about 5" x 5".
Items required to complete this project (cordage is approximate):
One 50 yard skeins of 4mm Metallic Bonnie Braid

5-10 yards of fun fur yarn for top trim

Heavy duty thread and large-eyed sewing needle

Decorative brooch, pin, or button (optional)

1 pair of size 11 Knitting Needles
Directions for this project are available to download here. Instructions will be added to the website soon.
Save
There are no products listed under this category.