Cellphone and Eyeglass Holder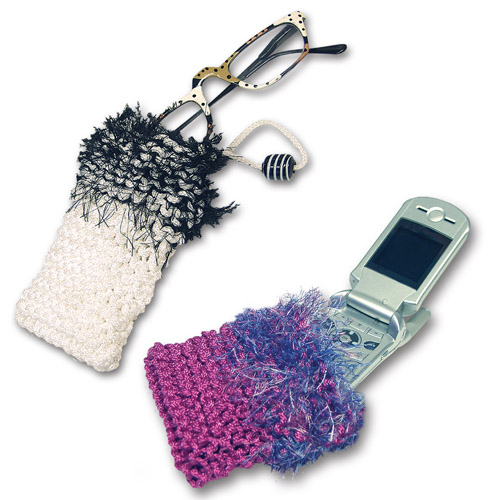 Keep your electronics and reading specs safe! While they're not in use, cushion them into these knitted creations of yours.
Finished holders measures between 2.75 inch x 4 inch and 2.75 inch x 5 inch.
Items required to complete this project (cordage is approximate):
One 25 yard skeins of 2mm Amy cord

Several yards of fun fur yarn

1 large-eyed sewing needle

1 pair of size 10 Knitting Needles

Lighter or hot glue gun (optional)
Directions for this project are coming soon. The instructions can be downloaded here to get crafting today.
There are no products listed under this category.