Striped Place Mat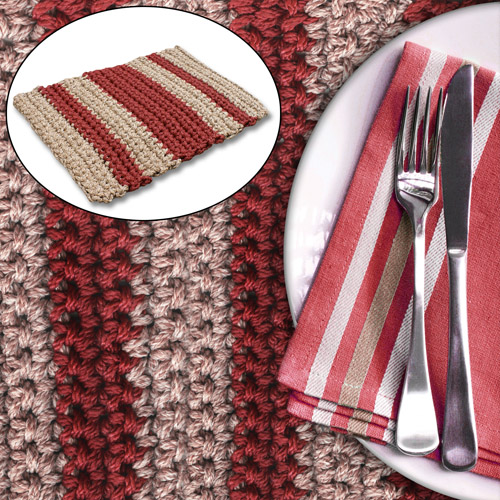 Here is a easy pattern for a beginner crochet crafter. Each finished place mat measures 10 x 15 inches wide.
Items required to complete this project (cordage is approximate). Required cord makes 2 place mats:
200 yards of 4mm Bonnie Braid (100 yards of each color) shown using Wine (018) and Pearl (005)
1 N-size Crochet Hook

Lighter or hot glue gun (optional)
Project step-outs coming soon. For now, this pattern can be downloaded here.
There are no products listed under this category.