Posted by Anna on Feb 21st 2022
It's white, but it's not sand. Oh wait! I am in Massachusetts, it's winter, ah...that's right. It's snow. if you're barfing along with me, and you're still reading, you are also frozen somewhere here in America. In years past, I would tell you to quell off the winter blues with a craft.
Well, I'm still going to do that, I work for a craft company. Get real people.
If you're looking forward to the sun, the beach, maybe that's what you should be doing: Thinking about the beach.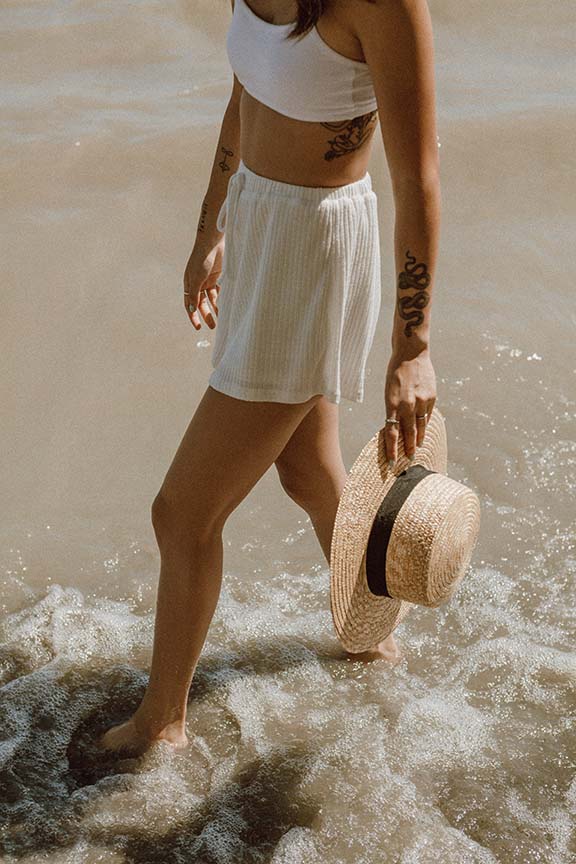 I mean, I'm doing it right now.
In 2022, I could also say that if you already live someplace with a beach, go away. BUT, I also know that it's cold everywhere right now. So stay inside and craft with us. Pretend you're on a beach. Get ready for the beach. We have shells. Bags of them. Who's going to know you didn't go pick them off the sand yourself?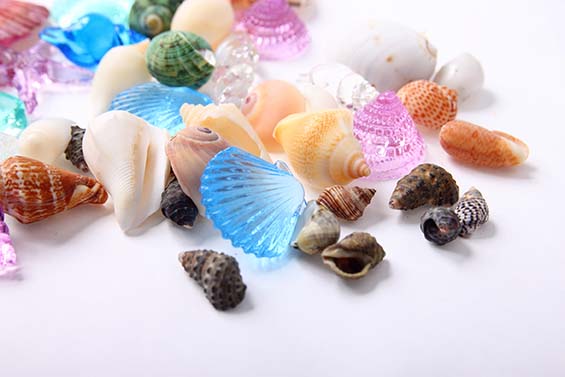 pssst....I won't tell anyone.
There's a million projects you can do, and this year I'm going back to the basics. I'm going to be taking the simplest of crafting products and create the easiest home decor. Things you could do that are cheap, easy, fun and tasteful.
For example: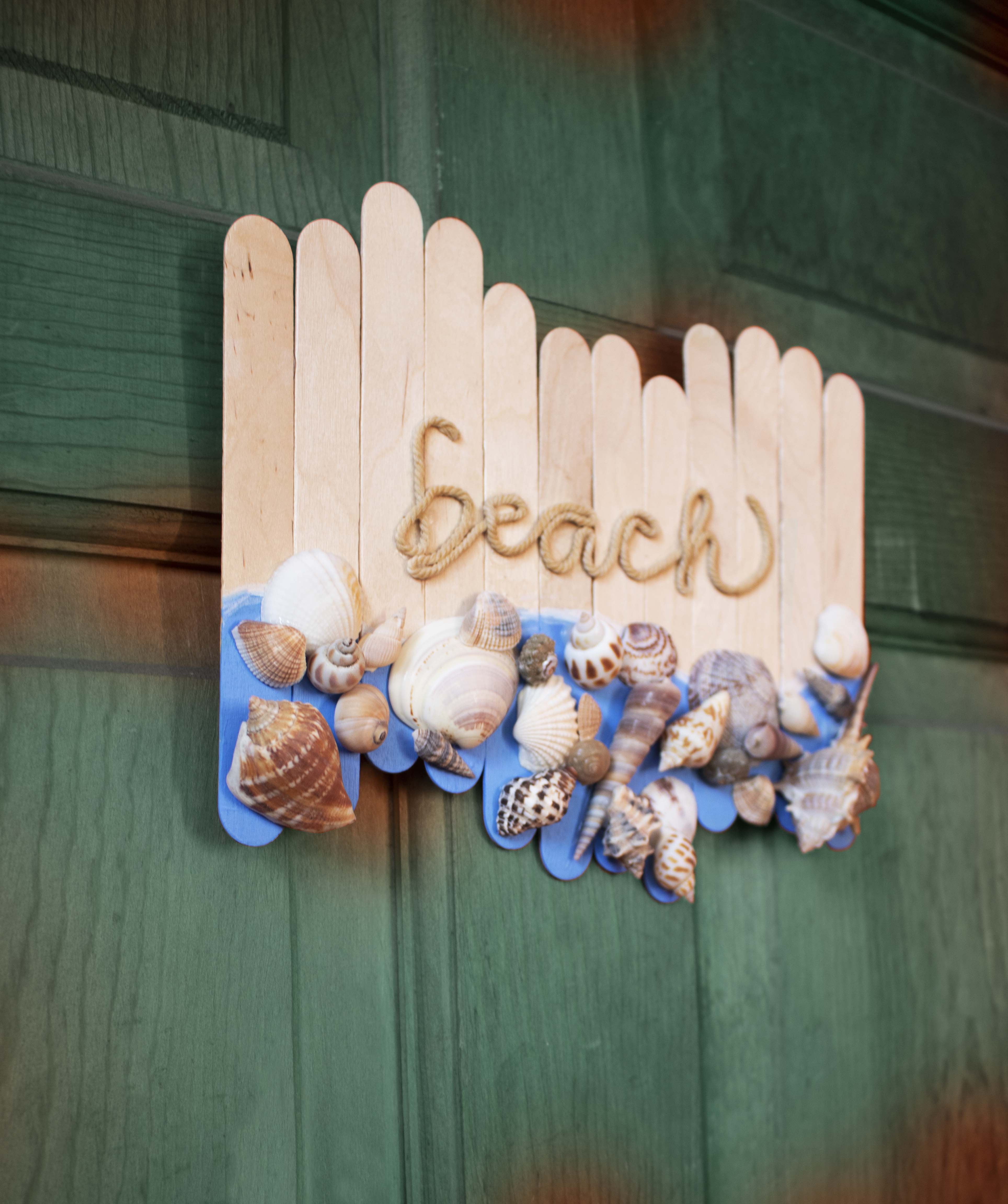 Pretending I am on a beach. Collecting shells to hang in my home. Probably at my beautiful town house in Maui.
AND YOU CAN TOO!
I only used craft sticks, shells, paint I already owned and some Cotton Craft Cord. Glue your sticks together, the more uneven the better, and add a little water. You can add sand if you want, they sell those in bags too. Find a font you like, transfer it to your piece and tacky glue the cord to the sticks. It'll dry overnight. Then I just hot glued the shells. It took almost no time, and while I may have looked silly in my bathing suit during a blizzard, I managed to "get away" for a short period of time. To someplace warm and sunny. I ended up with a little silly sign I can add to my guest room, currently decorated with sharks. Don't judge.
And No, I will not share an image of me in a bikini, nobody needs to see that.
But here's a different angle of my awesome beach sign.