Posted by Anna on Feb 12th 2021
Ugh. We hate it. We love it. We want flowers. We're stressed out trying to get flowers. It's all cyclical. BUT, here's the good thing: we don't have to give in! Who says it has to be 1 dozen, long stem, bright red roses? Who said you need a heart box the size of a small child filled with chocolate to get to someone's heart? Because truly: we don't. What do YOU want on Valentine's day. You, yes...YOU. If anybody just remembered to say, "Hey, Happy Valentine's Day!" wouldn't that just be enough for you? What about something made form the heart???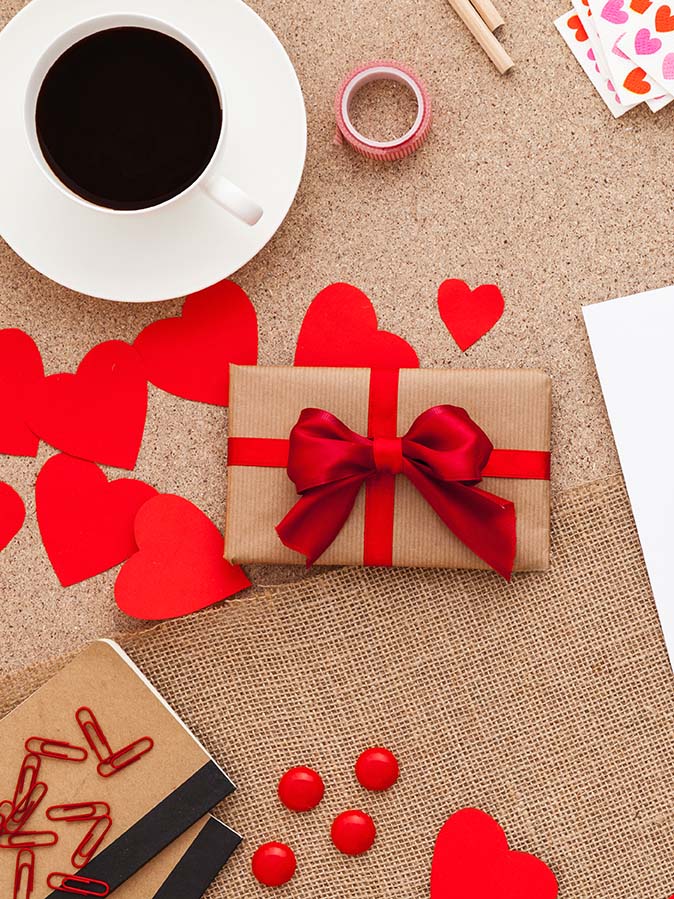 I know, I know, I work in crafts! I get it! I have access to tons of product. We don't carry everything here, so it's not always easy to create exactly what I would like. So what? What have you got at home right now? Probably enough stuff to make something thoughtful, inexpensive and easy that says "Hey, I love you and on this day of days, this ground zero for love....I thought of you."
I mean, my kid loves this day. The pink, the hearts, the candy. ALL OF IT. Me? I can take it or leave it. It's not because I'm jaded, or lovelorn, or single, but because the magic is just not the same as it was. When you're a kid it's this very romantic time. A space between the Holiday season and Spring. Something to lighten the Winter Blues and bring a little joy.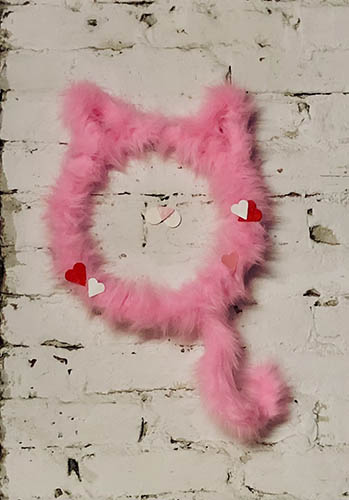 So this year: be like a kid again! Go through the junk drawer, fold a piece of computer paper and take the time to write a note to your loved one. Craft! Remember what it was like to have a fun day at school, passing out cards with silly sentiments. Forgetting about the snow, or the wind or the rain. Just being happy and silly. My child, a girl by the way, wants a cat and has a love of the color pink. So here's her Valentine this year: a pink cat wreath. Made with love from the left over scraps in my office. I know in my heart that all of you can do the same.
So HAPPY VALENTINE'S DAY everyone!
Now I just need to figure how to tell her the nose snapped off...